Why Wool?
Ultra-Soft
Kentwool products are made from superfine Merino Wool which is soft against the skin.
NATURALLY ODOR RESISTANT
Wool's natural anti-microbial properties prevent bacteria from growing. No bacteria = no odor.
TEMPERATURE CONTROL
Wool responds to changes in body temperature and thus is able to keep you warm in the winter and cool in the summer.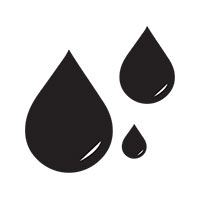 HANDLES PERSPIRATION
Wool can absorb up to 30% of it's weight in moisture before feeling wet.
LONG-LASTING DURABILITY
Wool has a natural crimp and unbeatable flexibility.
As a matter of fact, wool can be bent back on itself 20,000 times without breaking. Cotton on the other hand, can only be bent 3,000 times before breaking.
SUSTAINABLE
Wool is a natural, biodegradable, and renewable fiber, unlike petroleum-based synthetics.
UV Protection
Merino wool absorbs UV radiation, thus offering natural sun protection.
Easy Care
Wool doesn't soil readily and therefore wool products don't need to be washed after every use.
Kentwool uses superwash wool, which means our Merino wool golf socks can be machine washed!